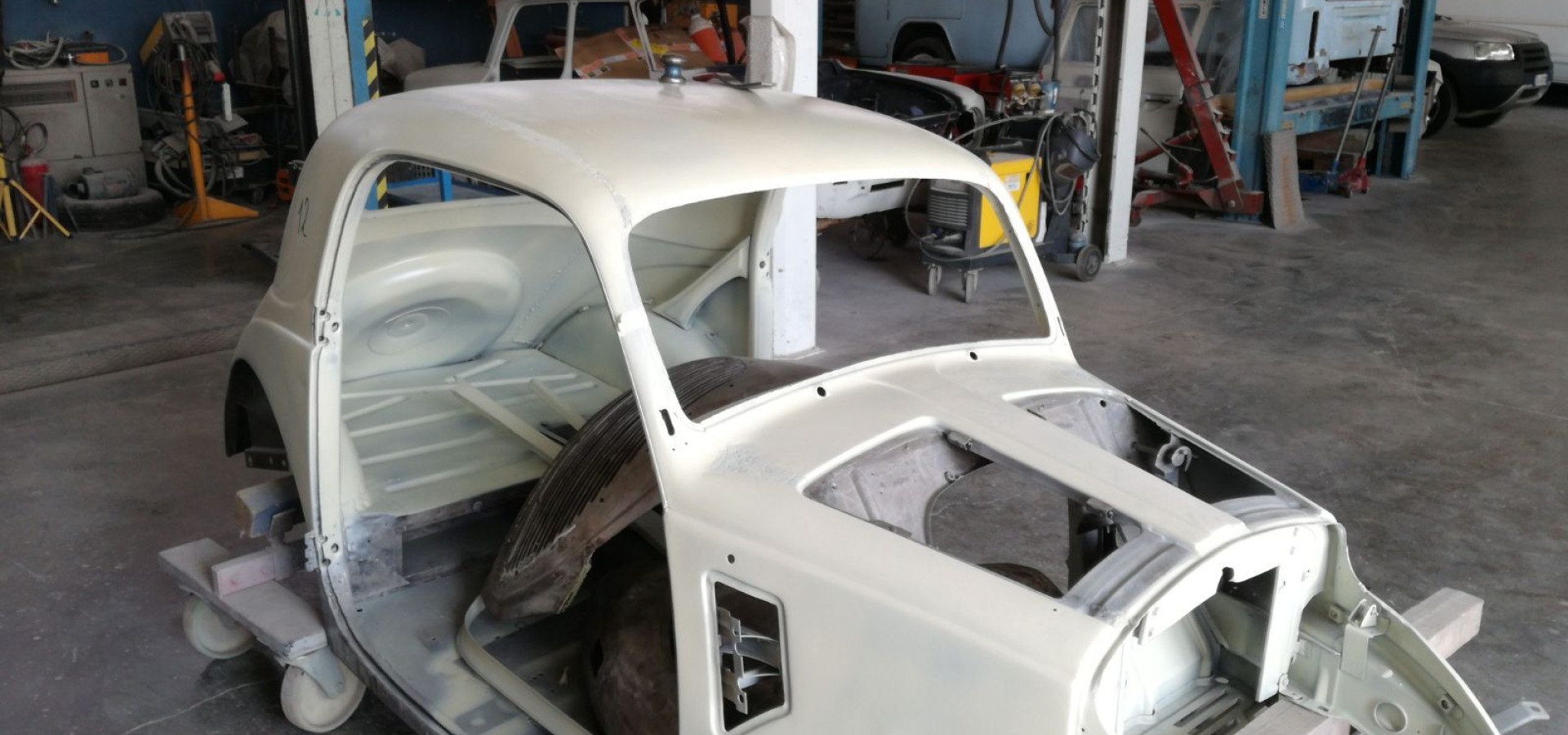 Let's keep it that way, let's hurt ourselves...
and since we don't have enough to do, we've also taken on this duty...
restore the car that motorized Italy!
"Engineer, the Senator wants a small and cheap car, which can be sold for 5 thousand lire. Do you feel like drawing it?". The engineer is Dante Giacosa, 28 years old, from Asti, at Fiat since a few years. The Senator is Giovanni Agnelli, founder of Fiat in 1899. It's 1933, only a few days before the Balilla was launched, but Agnelli wants something different. And he will have it.
On 15 June 1936, Fiat officially announced the launch of its 500 A model. The engine is equipped with four cylinders of 569 cm³, side valves, a maximum power CV 12 and rear suspensions with quarter ellipse leaf spring.
In 1948 the model 500 B was born. A model that presented a remarkable evolution in terms of motoring and engineering. A modern header with overhead valves, a new power supply and a vertical carburettor, with a two-spoke steering wheel and the addition of a fuel level indicator. A new instrumentation inserted in a new dashboard and a particular quietness. The interior lighting with courtesy light was then incorporated into the rear-view mirror.
The development of this car will continue until 1957 when it will be replaced by the Fiat New 500 but this is another story...
It is thanks to that "little mouse" launched in 1936 and then amply updated, that the horizon of the country's social life grows. Italians appreciate a freedom of movement that they will no longer be able to renounce.
28/11/2018