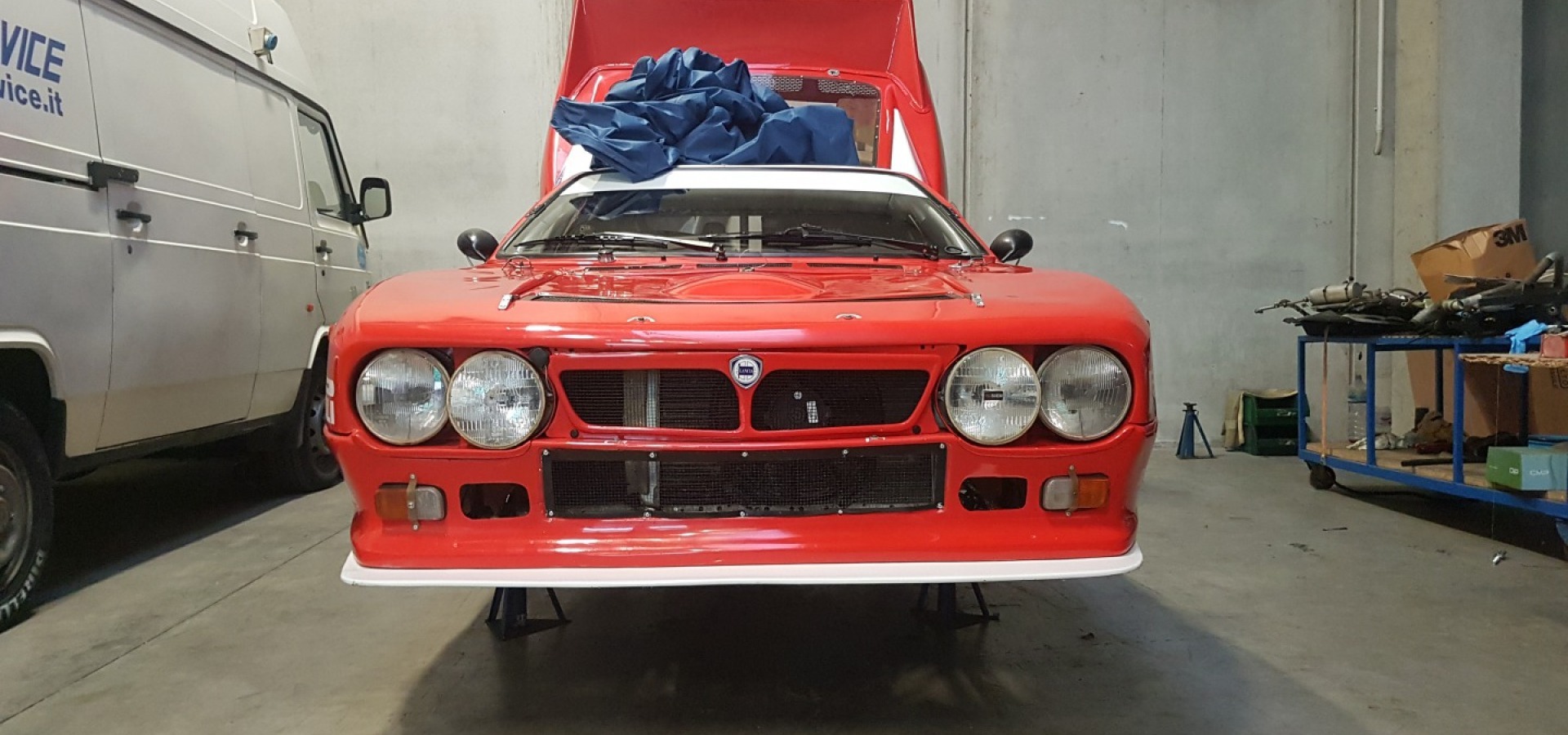 We think this is the correct way forward.
We've told ourselves that dreams have to be realized and so we have to get into it...
This is the last rear-wheel drive car that has been able to win a world championship beating the competition even of the four-wheel drive.
Born from a project of cooperation with Pininfarina, Dallara and Abarth.
The road version of the Lancia 037 - produced in 200 units to obtain Group B homologation - was presented at the 1982 Turin Motor Show. The engine is a four-cylinder 2.0 engine derived from that of the Fiat 131 Abarth, capable of generating 205 hp, allowing the car to reach a top speed of 220 km/h and accelerate from 0 to 100 km/h in less than seven seconds.
The racing version, on the other hand, produced 260 hp (up to 1000 Lakes in 1982), a figure that rose to 275/280 up to 1983 (with the exception of Monte Carlo 1983, where it reached 310 hp). In 1984 the engine capacity increased to 2.1 litres and the dual-bodied carburettor was replaced by injection, while the power fluctuated between 325 and 330 hp, 350 hp in the 1985 season. The solution of adopting a volumetric compressor also eliminates the response delay typical of turbo units and offers a better thrust at low regimes, which is fundamental in rallies. 
The debut of the 037 in 1982: the first race on the Costa Smeralda while the first success - with Markku Alén - comes in a minor race: the Pace Rally in Great Britain.
The year of the Lancia 037 was 1983: in this year the Turin-based sports car won the Manufacturers' World Championship (the last ever rear-wheel drive) with a two point advantage over Audi. The merit goes to a series of surprising victories: double win at Monte Carlo with Walter Röhrl and Alén, four cars in the first four places at the Tour de Corse with Alén, Röhrl and Adartico Vudafieri on the podium, double win Röhrl/Alén at the Acropolis, first and third place in New Zealand with Röhrl and Attilio Bettega and monopolized podium at Sanremo with Alén, Röhrl and Bettega. Awesome!!!!!!!
The rest is history...
Undoubtedly we have mentioned the sacred monsters of world rallying and we do not even pretend to approach their deeds but the desire and the ability to entertain us that certainly does not lack and we will do our best to honor both car and drivers. 
1/03/2019