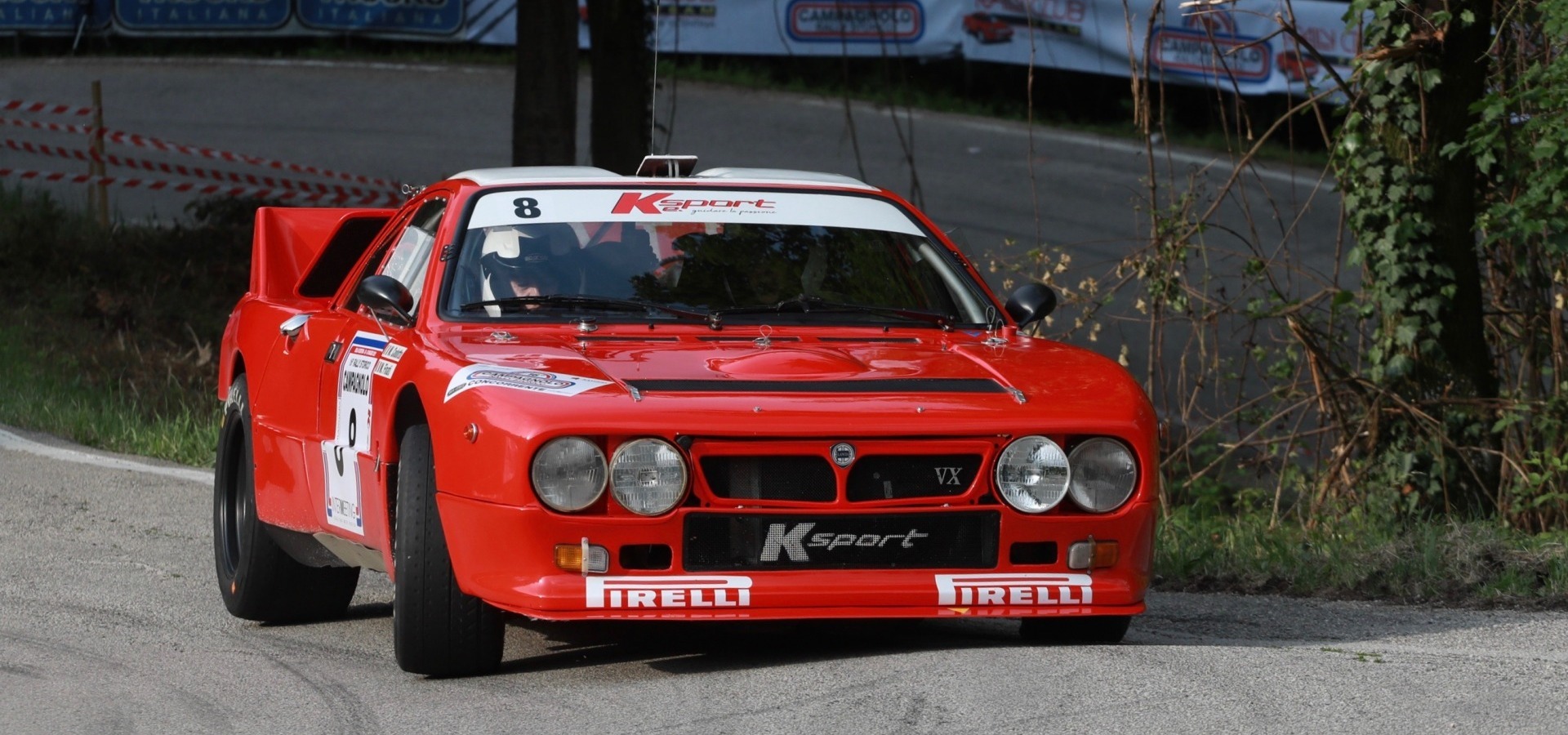 SI RICOMINCIA?
Here we are again !! After an interlude to test the Zero at the 2020 san martino rally and a decidedly watered down attempt with consequent electrical problems at the piancavallo 2021 rally, we said to ourselves, "let's start again from Campagnolo ..." from that race so beautiful and felt by all drivers so much so that a large number of starters have always been registered, from that race that kept us baptized in our first Italian classic car championship and what great satisfactions it has always given us.
It is on a day of shy sunshine that we leave confident that we have solved once and for all those transmission problems that have haunted us since the 2019 Rally delle Alpi Orientali and with them have abandoned us more.
We enter the first test, Gambugliano, without forcing too much and we leave the test with an absolute sixth time, at the Recoaro 1000, a decidedly complex test due to the critical conditions of the road surface.We pay a few seconds too much and decide to leave on the beautiful and long Santa Caterina with the goal of attacking!
The climb gives us positive emotions the Zero flows well and in the cockpit we begin to take the right pace and without overdoing it we find ourselves facing the descent with a good intermediate time, everything seems to be going well, even the descent is fun and we try to push a little more ... and here's what you don't want to happen, to hear Martina's voice saying, between one note and another, "... what is this stink? "You think" it will be the tires ... "but she who has a sense of smell has already understood ... we travel no more than a few kilometers. Not long before the end of the test and all the students indicate that the car is ok when, coming out of a left hairpin, in the gearbox from the first to the second ... we are left without traction ... and without words ... so at station 63 to 2 km from the end of the test we stop !!! Pissed off and disconsolate we sit on a pile of wood to talk to the Tuscan inspector about lampredotto livers and good wine ... who knows which is better in Arezzo.
30/05/2021